Fax:+86 371-67992755
Tel: +86 371-67991755
Sales direct: +86 15838331071
E-mail:sales@battemachinery.com
https://www.thermoplastextrusionpump.com
24h services
Rubber extrusion pump(ZB-R)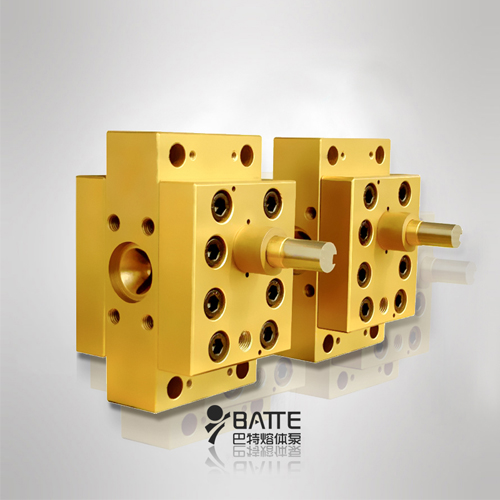 Rubber extrusion pump ZB-R series rubber gear pump is an efficient self-cleaning function, compact design, optimized fluid channels. Pulsation rates lower high differential pressure. Suitable for butadiene rubber, chloroprene rubber, EPDM, SBR, NBR, hot rubber and other processes.
Batte melt pump is your choice for production and processing
China's rubber industry is currently out of production enterprises, has been plagued by everyone on the rubber viscosity is very high, the production of strict temperature control, generally only tens of degrees, after curing easy too, take out of the cold water circulating inside the barrel, after the opening practice cutting directly fed into the extruder, thanks to forcibly transported to the extruder die cut, since artificial feeding, and strand size uneven, causing the pressure is very unstable, direct impact on product tolerances, no way to guarantee quality .
Batte company is the first company to successfully develop a special type of rubber extrusion melt pump manufacturers, use of the product and has been verified, the indicators are in line with the requirements of the production process, to bring quality manufacturers use revolutionary spring.
The main advantage of Bart melt pump:
1, stable output pressure
2, improve product quality
3, to improve extrusion production
4, to reduce energy consumption

Relative Articles:

@2015 Batte Machinery Zhengzhou Co.,Ltd. All rights reserved. 
sales@battemachinery.com
Batte is a professional manufacturer and exporter of
Screen Changer
、
melt pump
and
loss in weight feeder
.